On Saturday, May 14, the CentraleSupélec women's rowing team was crowned French university champions in eight, a first in the history of the Centrale, Supélec, and CentraleSupélec schools!
A look back at the French championships
The CentraleSupélec women's rowing team thus placed ahead of the excellent teams from the universities of Nantes, Savoie, Paris and all the other Grandes Ecoles and universities in France.
This victory was achieved in the boat won in 2019, at the international award "Filippi Spirit Award which rewarded the sporting, social and academic achievements of Jean Maillard, former president of the CentraleSupélec rowing club. He was the first Frenchman to win this award.
The excellent results of all the other boats engaged in this French championship last weekend, also allowed the rowing section of CentraleSupélec to win the title of best Grande Ecole of France in rowing.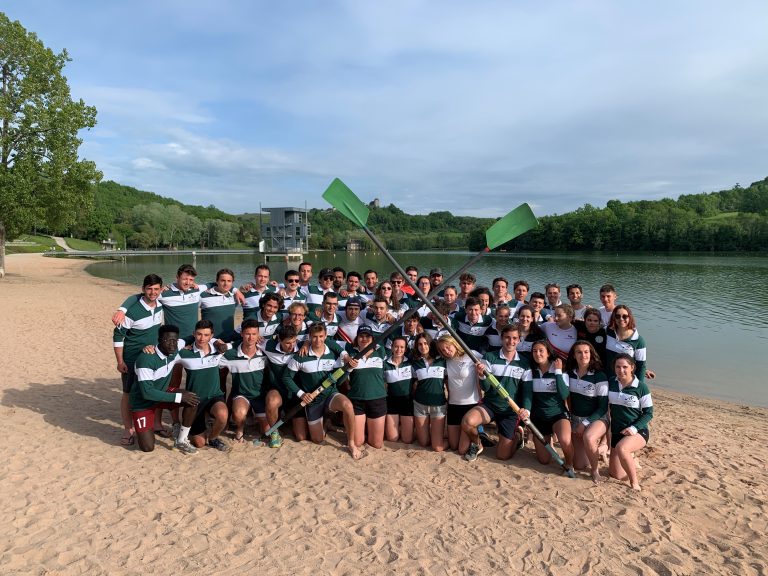 Congratulations to Louise, Maude, Laurianne, Natascha, Laura, Coralie, Chloé, Antonine and Azilis, who are now qualified to represent France and CentraleSupélec at theEuropean University Rowing Championships, to be held in September in Istanbul.
The Foundation is proud to support the associative and sports life of CentraleSupélec !