Scholarships & Student Support
Annual funding target
1M€
Making equal opportunity a reality
Convinced that diversity is an asset for the School, its students and its companies, CentraleSupélec has made social and gender openness a major strategic focus of its 2020-2024 five-year project. Thanks to you, the Foundation supports this ambition through its scholarship program, emblematic of its commitment to equal opportunity.
Our goal this year: to support 300 students!
"When I entered the school, I took out a loan, received a scholarship and also an honorary loan from the Society of Friends (the predecessor of the Foundation). This gesture of solidarity has stayed with me and today I want to give back to the school what it gave me. I want to give students in financial difficulty the opportunity to attend school with peace of mind. They are very lucky to be at CentraleSupélec, and CentraleSupélec is also very lucky to have them!"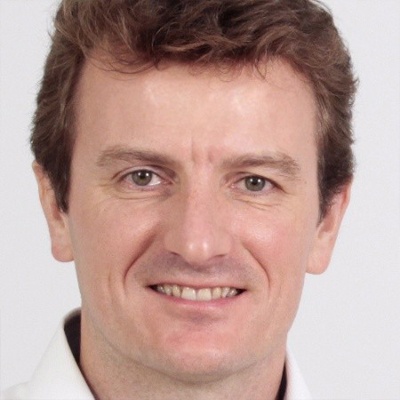 Flavien Kulawik
(ECP 1994), donor


A major challenge for building a more inclusive society
To allow all deserving students to enter CentraleSupélec, regardless of their level of resources or country of origin, is a priority for the Foundation, as is to increase gender parity among students at a time when girls still represent only 17% of our students and remain under-represented in scientific careers.
This action responds not only to social necessity in a context where inequalities are growing and the cost of student life is constantly increasing, but also in response to a strong demand from businesses who are looking for engineers and decision-makers representing society in all its diversity.
An ambitious program of scholarships and financial support
The Foundation's support is strengthened each year to accompany the School's initiatives to promote greater diversity among its student engineers (opening the competitive entrance exam to new preparatory classes and university students, developing apprenticeship programs, etc.), and the internationalization of its training.
To this end, the Foundation awards each year :
averaging €5,000 for 1st-year engineering students, awarded on a means-tested basis and after review by a committee.
For 2nd and 3rd year engineering students or MS students experiencing difficulties or needing help to pursue their studies abroad (S8 or double degree).
for students who can't afford them or who have a computer breakdown.
for students who are suddenly confronted with difficult situations, studied on a case-by-case basis.
In 2021/2022, 96 students received a scholarship or loan guarantee. Our goal: 300 students supported each year.
"I had worked so hard to get into CentraleSupélec, and yet I thought at the time that I would have to give up. The Foundation's help saved me. It came at a time when I could no longer meet my housing and living expenses. This scholarship has increased my desire to succeed tenfold, and reinforced my sense of belonging to the School."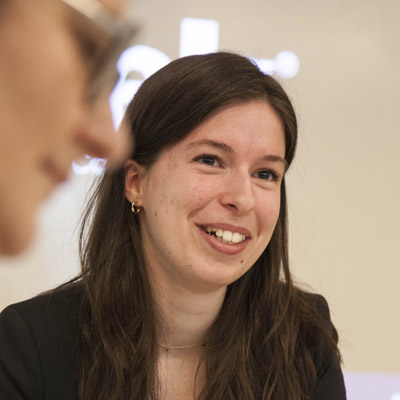 Maude
recipient of a scholarship
Sébastienne Guyot scholarships
Created to promote parity in scientific studies and careers, the Sébastienne Guyot scholarships are reserved for female students from the competitive exam or from CASTing with a poor financial situation.
Worth €8,000 per year for three years, these scholarships are awarded each year in Decemberon the basis of resources, excellence and motivation, and financed by partner companies.
In December 2021, the Foundation awarded two new fellowships, one funded by Eurofins and the other by Qube Research and Technologies. Read more about it
A Pathways to Success Fund (Fonds Parcours Réussite) to train Africa's future leaders
Opened in 2015, Centrale Casablanca aims to train the elite leaders of tomorrow's Africa. To contribute to its success, the CentraleSupélec Foundation's Fonds Parcours Réussite, financed by NGE President Joël Rousseau (ECP 1975), provides scholarships each year to students from Morocco and many African countries.
218 students have received an average of €1,100 in scholarships since 2016, including 77 in the 2021/2022 school year
Acting upstream of higher education to break down barriers
To combat the self-censorship that still separates too many talented students from higher education in general and from CentraleSupélec in particular, the Foundation supports the School's initiatives with high school students, including
CentraleSupélec's Summer Camp: inaugurated in July 2021, this summer camp aims to act on self-censorship of girls and scholarship students so that more of them enroll in scientific preparatory classes. For one week, some fifty high school students are welcomed to the Paris-Saclay campus to live like real CentraleSupélec students, to discover the world of science and to build their higher education project.
Read more about it
The OSER student association: this association brings together student-engineers committed to equal opportunity, who each year support 250 students from the second to the last year of high school in 11 high schools
in the Île-de-France region through tutoring and numerous actions to help them believe in themselves and achieve their ambitions.
Discover
You too
can support
the students!
It is thanks to your donations that the CentraleSupélec Foundation is able to support many students
each year with a scholarship, a loan guarantee or exceptional assistance. Together, let's reach
the goal of 300 students supported each year!