Donate through your company
More than 150 corporate sponsors, 30% of which are SMEs and startups, currently support CentraleSupélec's training and research missions through the Foundation. Join them!
Corporate donations to the CentraleSupélec Foundation are 60% deductible from corporate taxes, up to the following limits
– a limit of €20,000/year
– or of 0.5% of your turnover before tax.
If the 0.5% ceiling is exceeded, the excess can be carried over successively to the next 5 years and gives the right to the tax reduction under the same conditions.
For example: your turnover is 10 M€ (excluding taxes) and you make a donation of 100 K€.
Your corporate tax reduction in year 1 will be 60% x 50,000 = €30,000, and the same in year 2.
The different forms of donations
The CentraleSupélec Foundation offers you several ways to support the School, its students, its research and its entrepreneurship:
Make a corporate donation
To support all of the Foundation's missions for the benefit of the School and its students, or a specific program: research, scholarships, entrepreneurship, etc.
Sponsoring a research chair
A commitment over 3 to 5 years to be associated with major innovations in research and training and to write the future of your business sector.
Sponsoring the School's
training
To help you develop your image and your links with our future graduates and accompany them in the construction of their professional project.
Build a customized project
To support a project that is close to your heart: research project, creation of a scholarship fund, investment in a startup…
Any transmission project requires reflection and support.
Do not hesitate to contact the CentraleSupélec Foundation team, who will be happy to answer your questions and guide you through the process.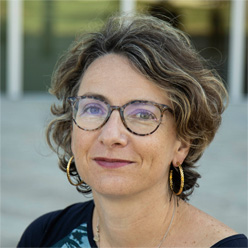 Nathalie BOUSSEAU
Director of the CentraleSupélec Foundation.
Major donor relations
phone. 01 75 31 64 04
Gaëlle LAHOUN
Director of Corporate Relations and Development
phone. 01 75 31 68 76