Passing on excellence and humanism as a legacy
Recognized as a public utility, the CentraleSupélec Foundation is authorized to receive bequests, donations and life insurance policies with total exemption from all inheritance taxes. A great reason to give a new dimension to your commitment by passing on a heritage for the benefit of future generations.
"To make a place for our School among your heirs is the most beautiful gesture you can make to show your gratitude and leave an indelible mark on its history. It is also, and above all, an act that makes sense at a time when we need science and technology more than ever to provide answers to environmental, technological, economic and societal challenges. Committing to a process of transmission for the benefit of the new generations of CentraleSupélec engineers means committing to accompanying them, beyond our own lives, in their aspiration to take up the great challenges of their time and to shape a new world."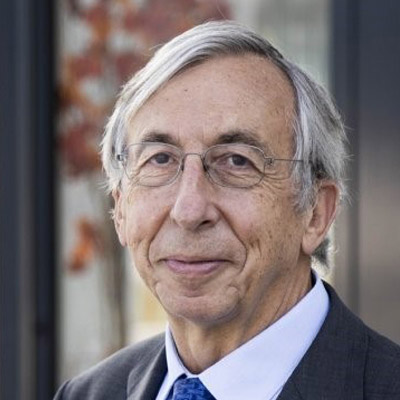 Georges Chodron
de Courcel
Former President of the CentraleSupélec
Foundation
The bequest, a promise for the future
The bequest is part of a long tradition of transmission among the Alumni of the School and their families, many of whom have been keen to perpetuate its excellence by reserving for it in their wills all or part of their estate.
By perpetuating this tradition of solidarity, you allow the School, always in an ethical and humanistic perspective specific to its history, to train open-minded and cross-disciplinary experts, capable of taking up the great challenges of today and tomorrow as leaders.
What you need to know:
Any property can be the subject of a bequest, with no minimum amount.
The only formality for making a bequest is to write your will, which can be changed as many times as you wish during your lifetime.
There is only one rule to respect: the "reserved portion" (part réservataire), which protects your legal heirs and defines the portion of your estate that you can freely dispose of, the "available portion" (quotité disponible).
The donation, to transmit today
The donation allows to transmit by notarial act the property of one or several real or movable goods: apartment, house, ground, stock exchange securities, etc.
Like a bequest, it can only involve the "available portion" (quotité disponible) of your estate.
And like a regular donation, it is fiscally advantageous since it is deductible at 66% of your Income Tax.
There are several types of donations that allow you either to transmit "purely and simply" a property to the CentraleSupélec Foundation, or to transmit the bare ownership of the property to the CentraleSupélec Foundation but to keep the usufruct for the rest of your life, or to keep the bare ownership of the property but to allow the Fondation CentraleSupélec to receive the income generated by the property: rents, dividends…
Life insurance, to save for the school
Do you already have a life insurance contract? You may at any time designate the CentraleSupélec Foundation as the beneficiary of your contract, or add it to the list of existing beneficiaries by making a simple amendment to the contract.
Are you going to take out a policy with your insurer or bank? You can then directly designate the CentraleSupélec Foundation as beneficiary.
All this without any administrative procedure or costs.
An approach that requires advice and support
Any transmission project requires reflection and support.
Do not hesitate to contact the CentraleSupélec Foundation team, who will be happy to answer your questions and guide you through the process.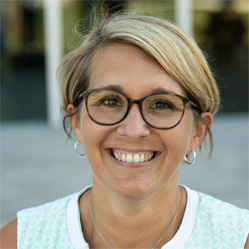 Caroline Aber
In charge of annual funds, bequests, donations and alumni relations
01 75 31 63 75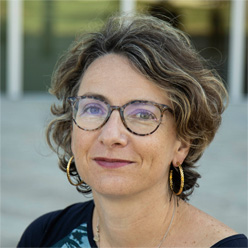 Nathalie BOUSSEAU
Director
Major donor relations
phone. 01 75 31 64 04