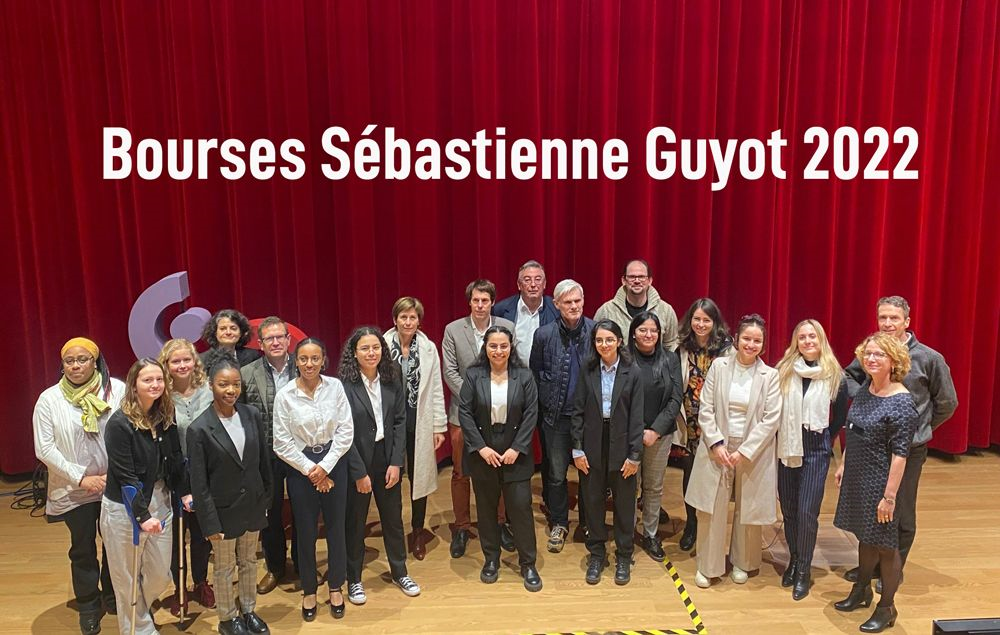 The CentraleSupélec Foundation and the CentraleSupélec Corporate Relations and Development Department are very proud to have awarded 9 Sébastienne Guyot scholarships to first-year CentraleSupélec students on December 1st.
The scholarship will allow the 9 laureates to be supported throughout their schooling to accomplish their projects.
The jury was very impressed with the quality and determination of all the candidates.
A big thank you to the partner companies for their important support.
Here are the names of the fellows by company:
See below the interview with Nathalie Bousseau, Director of the CentraleSupélec Foundation:
CentraleSupélec on Twitter: "[BOURSES D'ÉTUDES] Back to the Sébastienne Guyot Scholarships awarded yesterday to 9 student-engineers 🟣 8,000 euros per year for 3 years Explanations by Nathalie Bousseau, Director of the École @fondationCS https://t.co/buoMhyGnpH" / Twitter
And on November 8, 2022, in the premises of OnePoint (partner of the School), a diversity event was held, organized by the Foundation and in conjunction with the School, in the presence of some thirty donors, companies and individuals.