On October 20, 2022, the Supélec Class of 1966 came to spend the day on the Saclay campus.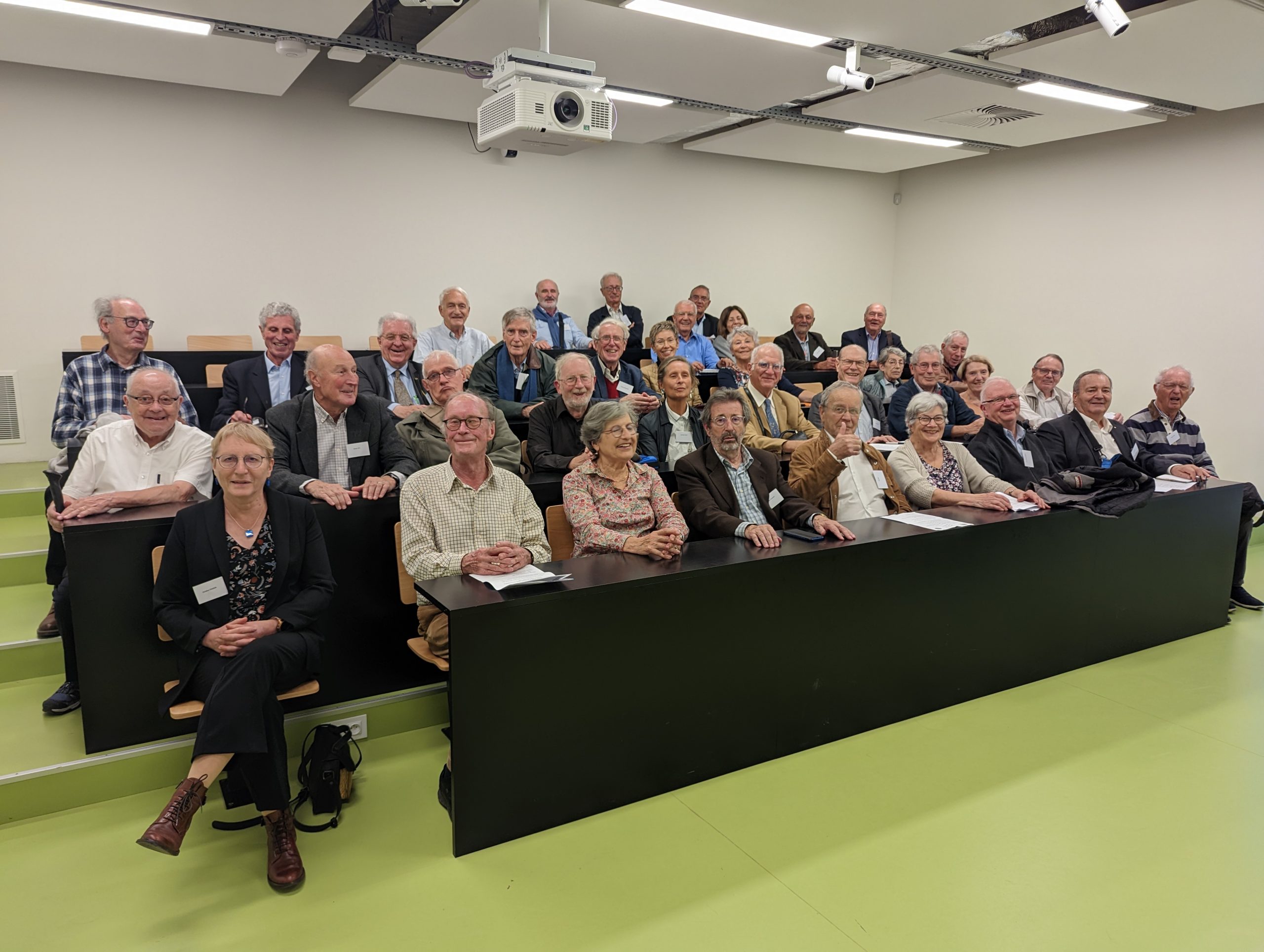 About sixty students (and accompanying persons) were gathered and followed several presentations on the School as well as a visit of the campus. The Foundation organized the day.
The day began with a welcome coffee to allow time for all participants to arrive at the campus.
The Bréguet building will soon undergo a major renovation campaign. Even if the class of 66 was educated in Malakoff, as Supélec, it was an opportunity to present the project with the key steps for the next five years.
Then, Stanislas Gagey, CentraleSupélec's Director of Communications and Marketing, came to present the School today and its ambitions for the future. There were many exchanges with the assembly.
A quick lunch and then it was already time for the campus tour. During two hours, the class discovered the campus of the School as well as the Geeps labs.
Barely enough time to have a small glass of water and Diane Fiocca, startup manager, presented entrepreneurship at CentraleSupélec between Gif-sur-Yvette and Station F in Paris.
The last presentation of the day was on Artificial Intelligence (AI). Jérémy Fix, a professor-researcher at CentraleSupélec, was live in Metz. Thanks to the technical facilities available at the School, the exchange with the participants was fluid and the barrier of geographical distance was completely forgotten.
The day was not over, it was time to get ready for dinner. A dinner was organized on campus for the class, finally a moment to meet and remake the world with his friends.
Would you like to come to campus with all or part of your class? Do not hesitate to send an email to Elodie Lesage : elodie.lesage@centralesupelec.fr