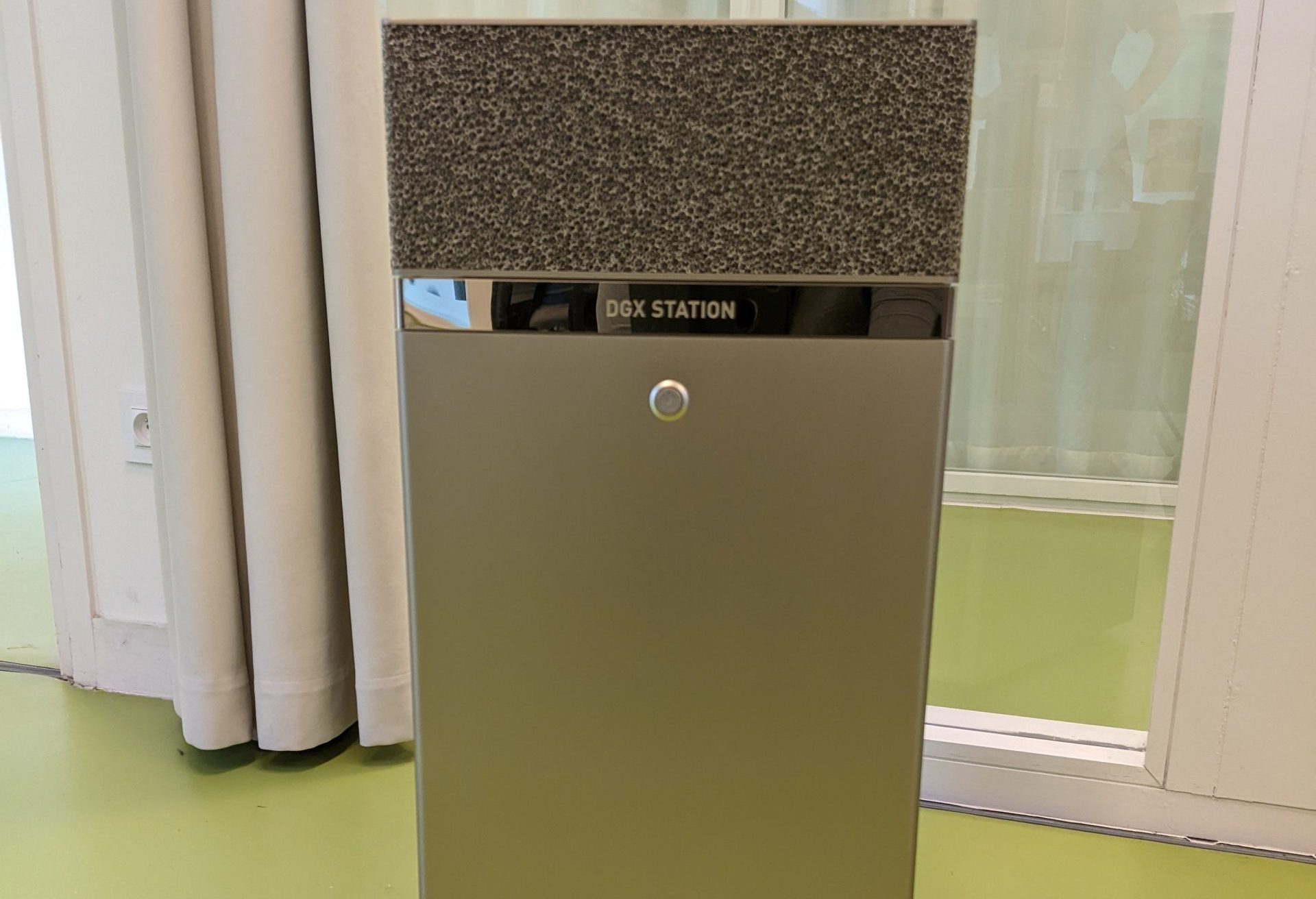 To remain at the forefront of innovation and exploit the full potential of AI, CentraleSupélec's faculty and students need to implement significant computing resources. Now more than ever, AI and data players need a dedicated solution that can connect anywhere to deliver maximum performance to multiple users simultaneously, no matter where they are in the world.
In 2021, the AI HUB responded to a call for projects and was awarded a grant. Unfortunately, this valuable help was not enough to acquire a new data center. The IA Hub therefore appealed to the foundation to fund the remaining amount.
Together with our colleagues from the IA Hub, we are proud to announce the opening of this new Data Center at CentraleSupélec.
The NVIDIA DGX™ A100 workstation, offers data center performance without requiring additional IT infrastructure, brings unprecedented computing power. With its cutting-edge performance, this innovative solution will accelerate our projects and allow us to achieve successful results faster.
We fully trust our colleagues and students to make good use of it!
IA Hub Information:
Since its creation in 2021, CentraleSupélec's AI Hub has been the new single point of entry in artificial intelligence and data science for students, professors, entrepreneurs and partners of the School.
"This Hub is also intended to promote AI made in CentraleSupélec."
The Foundation was a key player in this creation. It not only contributed to its development, but also financed the recruitment of its project manager.